The best tips - on how to build muscle mass
Building muscle mass is not only done in the gym, but also in the kitchen. Building muscle mass is not just a matter of lifting a few weights. There is an important rule to remember: eating for your muscles is just as important as exercising itself.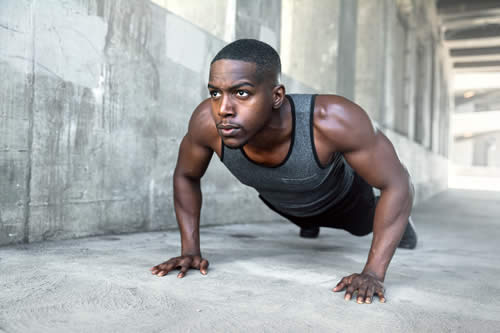 Always combine training with good food.
But how do you ensure that you eat enough to build muscle?
First you need to know how many calories you need in rest mode. You do this by calculating your basal metabolic rate. You must then ensure that you eat more than this number.
What you eat is also important when you try to gain muscle mass. Keep track of the ingredients you eat: not only the amount of calories, but also the nutrients they contain. In general, it is advisable to eat healthy and varied food.
Your body needs protein to build muscle. Therefore, it is important to include a lot of proteins in your diet. Think of products such as chicken, turkey, yogurt, beans, nuts and different types of fish.
However, don't forget that you also need carbohydrates and healthy fats. Keep your diet varied and eat plenty of vegetables in addition to protein-rich foods to build muscle. Some other tips we can give are:
Drink water more often.
Do not exercise too much but also take your rest.
Make sure you get enough sleep every night.
Avoid alcohol as much as possible.
Try to avoid stress.